Tomorrow is Dr. Suess' birthday. That's a big deal in our house. We loooove Dr. Suess. And at my daughter's school they are having a readathon. They go to school in their pjs and read all day long. Sounds fun, eh? I wish I could do that. :)
I did some looking around online for a treat or simple snack to share with her classmates. I didn't want anything messy or greasy because it may get on their books. Then I found this...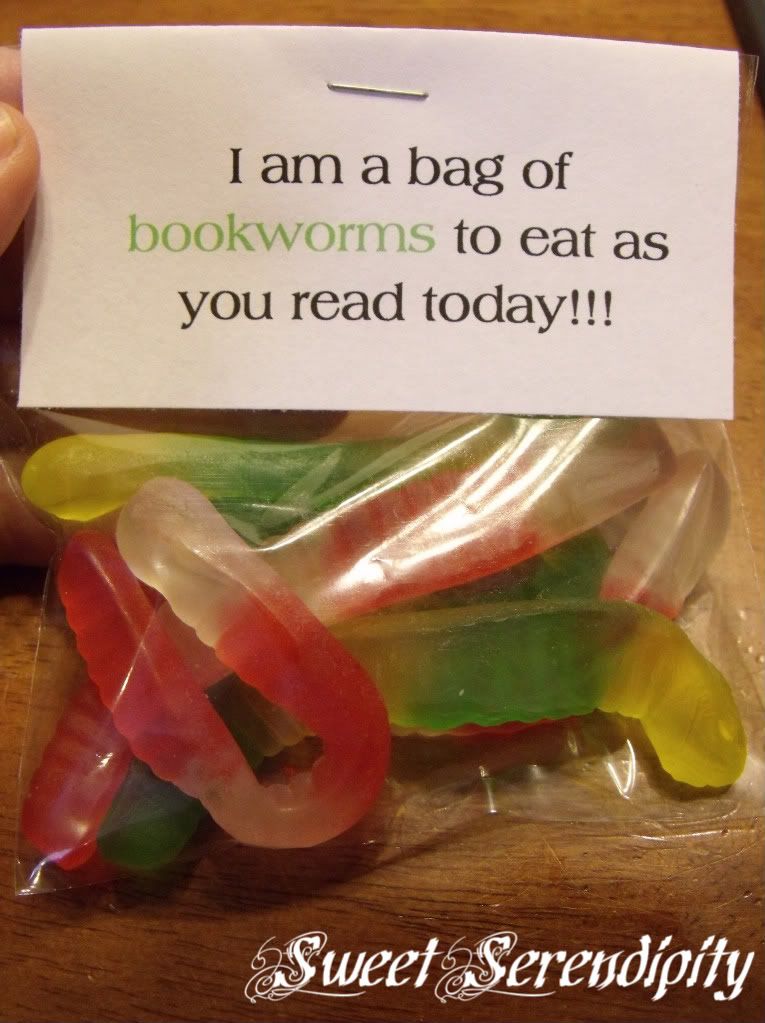 Photo Credit
Soooo cute!! I got some gummy worms and filled some small bags. Then I created our own tags to go with.

Here they are...
I created a PDF file of these tags to share with you. You can download them -->
HERE
. I think these little treats will be a success in my daughter's class. Can't wait to pass them out!!
If you use these tags let me know by leaving a comment. I'd love to see them. And I give my permission to PIN these as well. Just don't pin the first picture because it's not mine.